Nevi Procurement Leadership Program
Are you ready to take the next step in your personal development? Do you want to define your own destiny? Enroll for the Nevi Procurement Leadership Program! 
Join the program! 
In this course you will learn the following
You will gain a better understanding of your own approach to leadership and acquire new ideas to optimize and sustain your own potential
You will leave the program with fresh perspectives and tangible action plans for taking charge of your own destiny
You will have gained skills to better connect with and influence your most important business stakeholders, such as CEO, CFO, R&D, CMO and COO
You will obtain an (inter)national network of procurement and supply management professionals
Contents
Do you have the ambition to develop your leadership skills in line with the latest business and procurement trends? Would you like to learn how to apply your new leadership skills effectively in your business so that you increase your business impact? Enroll for the Procurement Leadership Program!
Define your destiny with our Nevi Procurement Leadership Program (PLP)
Take your professional and personal development to the next level with our carefully designed Procurement Leadership Program (PLP). Consisting of a series of modules combining lectures, workshops, and individual coaching, this advanced program will provide you with the latest academic insights along with hands-on insights and the best procurement practices. You will be working with the most talented and experienced professionals in your field. Our experienced faculty members are all experts in their field and have great affinity with procurement. They will guide you in achieving your professional ambitions and take your personal development to the next level.
Designed especially for you
The program is designed to meet the specific needs of procurement professionals in managerial and executive positions that are confronted with increasing responsibilities. Participants are typically top performers who wish to sharpen their leadership skills, such as procurement directors, procurement managers, and senior procurement professionals.
The benefits to you and your organization
The benefits of the Procurement Leadership Program extend far beyond developing skills, learning theories, and acquiring academic insights. Some of the benefits of the program are listed below:
Insight into your leadership qualities and how to best use them to bring change in your organization.
State-of-the-art knowledge and best practices in areas such as leadership, strategy, organization, finance, innovation and change management.
The knowledge, skills and confidence needed to become a valued and respected business partner in your organization.
The holistic and integrated approach of the PLP will provide you with solid foundation to meet the business challenges of today and turn them into opportunities for a better world.
Studying at a top-class university in the city of good taste
The international Procurement Leadership Program takes place in Maastricht and is developed in conjunction with UMIO, the executive branch of Maastricht University School of Business and Economics. Internationally renowned professors from different fields and Universities, including Program Director Prof. Dr. Frank Rozemeijer, will deliver the six modules of the program. They will be supported by guest speakers who are leading professionals in their fields.
Comprehensive, balanced program
At the core of the PLP are six modules that thoroughly introduce you to a number of relevant management fields. The modules are designed to be interactive, meaning that you will be able to share your knowledge and experience with academic staff and guest lecturers from the business community, and instantly translate theory into your practice.

Enlightening study trip to Stockholm
One particularly interesting element of the Procurement Leadership Program is the three-day study trip to Stockholm, Sweden. The Finance module will be taught by an internationally acclaimed Accounting & Finance Professor of Stockholm School of Economics. You will receive new insights from leading guest speakers and you will visit a Swedish multinational company.
Study load
The Procurement Leadership Program consists of six modules of 2.5 days each. During each module, professors and eminent guest lecturers will share their knowledge and experience. In addition, the program offers five coaching sessions to increase your personal effectiveness as a leader. This program is an international program that uses English as the language of instruction.

Congrats to the class of 2019!
Another Procurement Leaders have graduated! After an intense, instructive and interesting period of 9 months, another 7 Nevi students will be added to the exclusive list of Procurement Leaders. They survived 6 substantive modules, 3 essays, a Value 4 business report and workshop presentation and along the way they experienced the value of 5 peer coaching sessions with an executive coach. All their hard work was celebrated at the graduation ceremony that was held at Maastricht University. Congratulations to these new Nevi Procurement Leaders, you did it!
Practical Information
Qualification

Branche recognised qualification
Educational level
hbo+/wo/mba. This program is an international program with English as the language of instruction. It also includes a European study trip.
Entry requirements/admission procedure
MBA-level. Entry into the Nevi Procurement Leadership Program is subject to an admission procedure. Please send your up-to-date CV to program recruiter Mariska van Wijnen to start your admission.
More information
Program recruiter
Mariska van Wijnen
+31 88 33 00 700
m.vanwijnen@nevi.nl
Co-creation with
 

The program is a co-created with UMIO | Maastricht University
Associated partners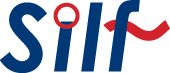 SILF - Leading company in Sweden for competence development within Supply Chain Management
Note: VIB members can join the program for the price of a Nevi Member.