Procurement Leadership Program
The Procurement Leadership Program seeks to advance your leadership capabilities, challenge you with the latest thinking in (purchasing) management and leadership and invites you to experiment with and reflect on new behavioral strategies.
The program starts March 20, 2018.
In this course you will learn the following
The Procurement Leadership Program provides you with the knowledge and skills to better cope with the challenges associated with moving into new and increasingly more complex procurement leadership roles.
You will gain a better understanding of your own approach to leadership and acquire new ideas to optimize and sustain your own potential.
You will leave the program with fresh perspectives and tangible action plans for taking charge.
You will have gained skills to better connect with and influence your most important business stakeholders, such as CEO, CFO, R&D, CMO and COO.
You will obtain an (inter)national network of procurement and supply management professionals.
Contents
During the program you will work in a business project team on a purchasing issue that is strategically relevant for your company. As a participant you bring your personal knowledge and experience to the program, the core faculty introduces cutting edge theory and cases, several senior executives will share their best practices and our executive coaches stimulate you to take the next step in your personal development.
For further information please read the information below or contact Mariska van Wijnen, program manager PLP: m.vanwijnen@nevi.nl +31 (0)6 10132042. 
Congrats to the class of 2017!
Another 10 Procurement Leaders have graduated!
After an intense, instructive and interesting period of 9 months, another 10 NEVI Purspective students will be added to the exclusive list of Procurement Leaders.
They survived 6 substantive modules, 3 essays, a Value 4 business report and workshop presentation and along the way they experienced the value of 5 peer coaching sessions with an executive coach.
All their hard work was celebrated at the graduation ceremony that was held at Maastricht University on December 8.
Congratulations to these 10 new NEVI Procurement Leaders, you nailed it!
Procurement Leadership Program
Practical Information
Qualification
Branche recognised qualification
Number of modules: 6
Leadership
Strategy
Organization
Finance 
Innovation 
Managing Change
Modules and peer coaching sessions
The program is made up of six modules (of 2,5 day each) and five peer coaching sessions. In each module, professors and guest speakers will share their knowledge and experience with you. Each module requires you to read some book chapters, scientific articles and case studies. The peer coaching is focused on developing your personal effectiveness as a business leader. You will be systematically working on improving your leadership skills in small groups and guided by a supervisor.
Module 1: Leadership
Theory behind diagnosis and analysis of your leadership
Practical solutions to your leadership issues
Effectiveness of your leadership style
Sharing your own insights and examples with other participants
Module 2: Strategy
Different schools of thought in strategy and strategy formulation
Aligning purchasing strategy with the strategy of your organization
Translating changes in the business environment into your purchasing strategy
New business models and the consequences for your purchasing strategy
Module 3: Organization
Using metaphors to look at organizations from multiple perspectives
Designing and developing effective purchasing organizations
Capturing purchasing synergy in multi-unit organizations
Exploring for business driven purchasing maturity
Module 4: Finance
Management control and value creation
Different control and their relevance for purchasing
Management control problems in purchasing and solutions
Target setting and performance measurement: challenges for purchasing
Module 5: Innovation
Key innovation trends and the consequences for your organization
How you can innovate with help from your suppliers
Differentiating and managing suppliers when innovating
Strategic segmentation of services purchasing and suppliers
Module 6: Managing Change
Strategies for various types of change
Macro versus micro change
Why do logical change interventions so often produce illogical effects?
Stagnating patterns and how you unintentionally maintain them
Read more about PLP time schedule 2018 and preparation
Co-production

The program is a co-production with Maastricht University and specifically designed for Purchasing and Supply management professionals with experience in management roles of increasing responsibility. Participants are top performers who want to grow as leaders. 
In international cooperation with
VIB members can join the program for the price of a NEVI Member. 
And: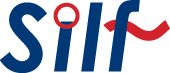 SILF - Leading company in Sweden for competence development within Supply Chain Management
Signing up
Entry into the Procurement Leadership Program is subject to an admission procedure. 
Send your up-to-date CV to the program recruiter (m.vanwijnen@nevi.nl) to start the procedure.